Pain in our own lives does not make us immune to it in others' lives. Just as joy in our lives shouldn't either.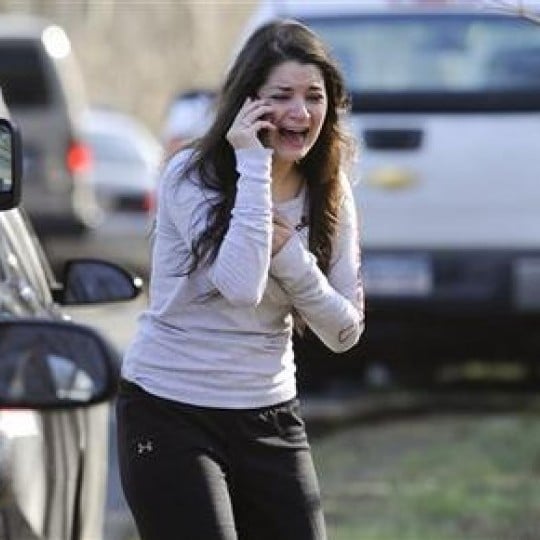 We are aware. We are confused. We are saddened. Even as we are here in California to prepare for a second memorial service for our own loved one, still, we are all of those things. Just as the heart makes room to love many people, it also makes room for us keep our joy, pain, sunshine and rain all at once. The heart is an amazing thing.
Mental illness
sucks.
So does grief magnified by an image of fear. Fear in the eyes of the person you lost and love. Man. I am recognizing right now that, despite our own pain, that it's surely exponentially worse to have to contend with extra things like that, too.
See this?
Now
this
is just so fucked up that there's nothing more to even say on it. And yes. It deserved that f-bomb because that's exactly what it is.
This is when faith is hard. Yes, I still have mine. I do. But the part that makes this all hurt even more is that someone who was holding onto theirs by a tiny thread might officially let go now. That sucks, too.
And no. I'm not trying to open up a complicated faith discussion over this so please don't mistake it for that. It's just what's on my mind and what I am pushing around in my own head.
Sigh.
And that's all I have to say on this right now.
***