While I know that some people can't stand them, I love a good awards show. From the red carpet criticisms to the funny comments on Twitter to the live performances--I just can't get enough of them. My friend Nikki and I even have a standing date for all awards show watching. Without fail, I get her much anticipated text message from Brooklyn, New York with the same invitation:
"Grammys at 8PM?"
"You know it, bay-beee!"
"Red carpet or just the show?"
"Kid duties. Show only."
"Cool."
"And the gang."
So, like clockwork, we literally text each other all night. On everything from LL Cool J licking his lips too much to whether or not Ozzy Osbourne has fallen off of the wagon again. Nothing is off limits.
Grammy night 2014
We also talk junk about the artists for no apparent reason. Which really isn't nice but mostly serves to amuse us. But we do compliment some people, too. You know, just to keep things balanced. The whole thing drives Harry completely crazy. He always walks by, shakes his head and demands to know why, why, why we won't just pick up the phone and talk to one another. But he doesn't understand that our actual voices would ruin it.
MTV VMAs 2013
And you know? The even funnier part is that Nikki and I rarely talk any other time. But this? This is our thing. Crazy right?
Yawn.
Oh! All of that actually has nothing to do with what I meant to talk about in this post. Well. I take that back. It's sort of quasi-related since watching the Grammys last Sunday is what got me thinking about this.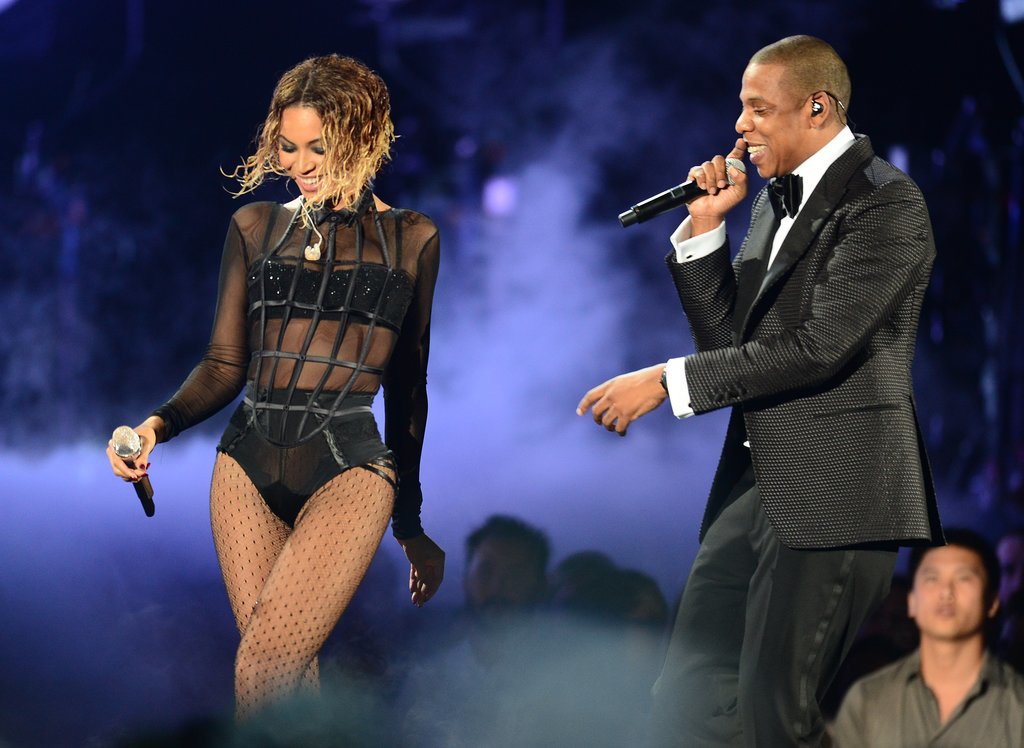 Okay, so check it. The 2014 Grammys opened with a very much PG-25 rated performance of "Drunk in Love" by Beyonce featuring her husband/rap artist Jay Z. And man oh man did the media go to town. Where was "Survivor" Beyonce? What happened to the girl that shook it like she didn't know what she was doing? Well. That girl wasn't Mrs. Carter.
No, she was not.
So this song--"Drunk in Love"-- is just one of many edgy and rather . . errr. . .sensual songs on her latest LP. She's knocked down that fourth wall with this one. And Beyonce is no longer one of Destiny's Children. No ma'am, no sir. Mrs. Carter is now officially a G.A.W. (grown ass woman.)
Now.
Let's talk about not only her performance but this entire album. She's like a different woman. Out of her shell and just. . .I don't know. . . kind of fearless. But in her own way, you know? Because, for her, a lot of it is stepping beyond just embracing her feminine side. She's introducing the world to what it's like to be a grown ass woman in love.
Yeah she is!
And this? This I can relate to. 100% and completely, I can.
When I watched Beyonce dancing on that stage with Jay Z, I saw something very familiar. And whenever I catch snapshots of them in magazines or even when I saw them side by side in their formal attire with the audience at those same Grammys--I noted the glint in her eyes and the look of exhilaration on her face. And I recognize it well.
Beyonce is crushing on her husband. And I know this might sound like a super silly thing for someone to say, but it is a very real thing. I know it because it constantly happens to me.
Let me explain.
On a daily basis? I think the world of my husband. I think he's an amazing person, I find him incredibly attractive and best of all, I like him. I like him so much that I feel certain that were we not a couple, we'd be very good friends. That is, if his wife allowed it.
Ha.
But the day to day of marriage is routine. And that love just sort of simmers like a slow cooker. And you know? Slow cookers are good. They make the whole house smell good and, if you season things just right, they don't take much work. So you snuggle a little in the bed and kiss one another on the way in or out of the house and you live your lives as the team you are. And that? That's really good. It is. You dig your spouse and feel glad that they are on your team.
If you're lucky.
But if you're really, really lucky? Your everyday love sometimes bubbles over into those feelings that you thought were gone for good after you said "I do." Butterflies in your stomach. Giggly and blushy for no reason. Daydreaming about him while folding the laundry. And feeling your pulse quicken when you hear the garage open because he's home. I call it "crushing" on your husband. Or your wife. Or whoever that long time love of yours is.
This happens to me constantly with the BHE. I swear it does. It's like. . .I don't know. . . some weeks I just look at him and cannot believe that he's my husband. I feel giddy around him and I can't stop touching him. I find myself hanging on his every word and eying him as he leans over to tie his shoes. And when I get like that, he knows it.
"I'm crushing on you this week," I said to him earlier today. "Bad."
"Ha ha," he chuckled. "That's a good thing, babe."
"Is it normal to be like this over your husband of ten years?"
"I hope so, baby."
That was our conversation before he left for work today. And nothing about it was unusual because I go through this often enough where he's used to it. But something about crushing on someone who loves me back is the part that's different. It just is.
So back to Beyonce. That album? Every note of it sounds like a woman who is deeply secure in a love. But more than that. She feels like a woman and sees herself as beautiful. It is clear that someone that she loves is looking at her like she's his ideal. And fortunately it's the person that she wants to have looking at her that way.
She feels fierce.
Now that? That kind of thing gives you wings, man. It makes you want to skyrocket in flight like an afternoon delight. Your voice is bolder and your movements stronger. Your laugh is full and fluffy and you don't second guess yourself as much. And no, I'm not saying that you must be married to the love of your life to feel this way, but I'm just saying that I get the change I see in Beyonce. I do.
See Beyonce was talented before she ever met Sean Carter aka Jay Z. She was fierce in her own right and had legions of fans already. And you know? He was a big star, too. Long before they were a team. But then they fell in love. These two people who were strong independently. They joined their forces and . . .just. . .wow. Skyrockets in flight, man.
So me? I wasn't offended at all by Beyonce's performance. What I saw on that stage was a grown woman--married with a child--giving the world a glimpse of how okay it is to still be the girl he first asked out. The
one he saw standing on the concrete outside
of the party hoping and praying he'd get a chance to meet.
And sure. Maybe at 8PM seeing Beyonce's Flashdance-y moves and grown woman curves that left virtually nada to the imagination were both a bit risque. But hey--since she's a mom now, she knows as well as anyone that any kid that was young enough to be ruined by that performance likely should have had their little bad behind in bed by then.
Yeah, I said it. (It was a school night, y'all. I'm just sayin'.)
Yeah, Mrs. Beyonce. I ain't EVEN mad at you. Shake what your mama gave you and tell the whole damn world that you're drunk in love. Because you're thirty-something years old now which makes you old enough to drink and old enough to sing about your G.A.W. love. In your kitchen. Or your tub. Or whatever it is you pay for with your G.A.W. mortgage.
Mmm hmmm.
Oh and if you detest Beyonce and can't stand rap music? Or have been under a rock and never even heard of her? Go ahead and just insert the woman and couple of your choice. Say. . .Kyra Sedgwick who always looks fierce on the red carpet because she's crushing on Kevin Bacon and he's crushing on her. Clearly there's less than six degrees of separation between those two. Whew-wee.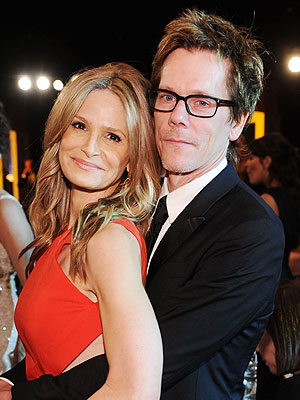 Or even better--if you want to kick it old school and go back to Paul Newman and Joanne Woodward. You tell me these two weren't crushing on each other and giving one another wings? Good Lord. May we all be so lucky to have someone looking at us as lovingly as this man looked at her. I bet Joanne would've had a few moves, too, if the times had been different.
Mmmm hmmm.
And no, Beyonce and Jay Z aren't Paul and Joanne, but still. At some point they could be. And my point is . . . when you have that kind of love backing you, dammit, you just might win a damn Grammy or an Oscar, too.
Or at least feel like shaking your groove thang in front of millions of cheering (and jeering) fans.
I'm just sayin', y'all.

So yeah. I'm just rambling. I am. Partly because I'm stir crazy from being snowed in at my house for two days. But even more because I know how it feels to have a crush on your husband. And trust me--a real good crush might make you do some things you otherwise wouldn't.
So on that note, I say this--with three snaps in a Z formation:
You
go
, Mrs. Carter.
*struts off with snapping finger still in the air*
***
Happy Thursday. Here's my
top ten post
about why I have a crush on my husband. At least why I did that week. Ha.
Now playing. . . only for the G.A.W.s and the G.A.M.s.