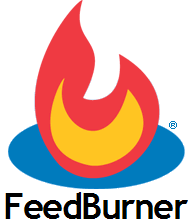 My email subscribers have been emailing me to tell me that they are no longer receiving my new posts. I realized, as a subscriber to my own blog (lame, I know), that I haven't received an updated post since 11/25/2012.
I've hit the settings and tried trouble shooting but to no avail.
Here are my questions:
Who has an answer to what's going on with Feedburner?
Are any of you reading this still receiving my emails through the subscriber?
Did you think I kicked you off of my list or that I wasn't posting?
I only have one answer and it's to the last question. Of course, I didn't! I need you guys more than ever right now. I think that Feedburner is punishing me for redundant blog content. Maybe.
What's also weird is that my traffic is up despite this. But that could all be JoLai and her very robust Facebook friend army.
Holla at a sista if you've got answers!
***