Warning: This will be an extremely random post. Starting with this randomly cute photo of my son wearing this random straw fedora hat that YES belongs to him because his grandfather randomly mailed it to him.
You can stop here if you have anything even remotely important to do. Ha.
So what's up? I'm just having some coffee and having a chat with you before dealing with the grown woman things that are awaiting me on this fine Wednesday.
Yup.
I was driving down the street the other day. Headed to Grady and caught up inside my head. This isn't unusual, actually. But that day my head was filled with all sorts of random things. None of which are remotely important to the lifesaving things I was en route to do.
Nope.
Matter o' fact, I wrote a little top ten about it. Like to hear it? Here it go.
THE TOP TEN RANDOM AND UNIMPORTANT THOUGHTS PURELY UNRELATED TO MEDICINE THAT WERE RUNNING THROUGH MY HEAD DURING MY DRIVE IN TO GRADY THE OTHER DAY.
#10 North West.
What the hell is wrong with Kanye and Kim naming that baby North? That ain't even funny. Or cute. See, if they really wanted to be fly about it, they should have named her
South-by-South.
'Cause at least the South by Southwest (SXSW) music and media conference is cool. Man, how 'bout the only thing I think of when somebody says Northwest is the crappy airline that lost my luggage and made me sleep on the ground in the Detroit airport as a med student.
Kim-Ye: Cut. It. Out.
#9 Bieber Fever.
Like literally. Does that child like literally have a fever? What the hell is wrong with him lately?
In addition to his recent strange shenanigans, he just sort of gives me the creeps. He looks like an extremely odd little Ellen Degeneres impersonator. What is REALLY going on with that dude?
Man.
I need him to sit down somewhere. For like maybe just four months or so. Him and Miley Cyrus, actually. Then they can come back out. But until then. . .
Justin. Miley. Please. Cut. It. Out.
#8 Real Housewives of New Jersey.
This show. It is just. . . ugh. It gives me intense heartburn. It does. Somehow in the rare instances where I watch live television, this show somehow seems to find it's way before my eyes. And it's like watching a dog fight. Such a train wreck.
But with botox.
My take on it: Cut. It. Out.
#7 And speaking of the Real Housewives of NJ. . . .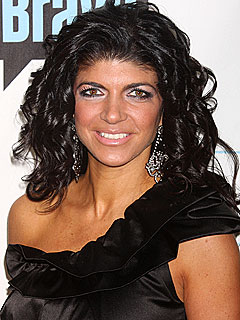 Am I the only one who slightly gets the heebie-jeebies by this woman Teresa Giudice's hairline? It could be just me. I usually have to turn the channel when she's on.
Then again. I usually have to turn the channel when that whole show is on.
#6 Beyonce's crop
Word on the street is that Beyonce has cut her "long, luscious mane" into a little pixie.
NEWSFLASH:
Beyonce has one of the best weave-teams in the business. So to all who are weeping over Beyonce's long lost locks, please believe that both Beyonce as well as the woman typing this post can have the longest, blondest, curliest, straightest, bounciest, behavingest hair imaginable quicker than you can say Rumpelstiltskin.
HEL-
LEEERRRRRR?
Note: I am a fan of Beyonce and am not hating. I'm just saying that all this talk about her and her hair (including the Loreal commercials she's done promoting hair color) always make me want to say:
Cut. It. Out.
Please. Long locks are just a needle and thread away for us all. (Or glue. But that's a whole 'nother blog post.)
#5 Manscaping
Some dude on the radio was talking about how he "gets everything cleaned up" with an aesthetician on a regular basis. Like he "cleans up" his brows, waxes the nethers and the arm pits.
Now.
Here's my thing: Unless you are an Olympic swimmer, it is still called waxing when you do it. That dude kept saying "cleaned up" like it somehow made it different. He even said he waxes his legs sometimes.
Mmmm hmmmm.
It's probably wrong of me to think this way, but mostly I'm thinking: 0_o
(That's the silent version of: CUT. IT. OUT.)
#4 The silence snake. Yesssssss!!!
In the mornings I have a routine. Early wake up. Coffee. Blog. Or read. Simple enough.
But dude. Every now and then someone in my house wakes up and keeps trying to talk to me during that sacred early morning window. And by someone I mean my husband or this week, my mother-in-law. (Kids get a pass to talk to their mom in the morning.)
So even though I'm all polite and everything, really in my head I'm wishing I had the "silence snake" with me. Oh? You don't know of the "silence snake" from Cartoon Network's Amazing World of Gumball? OMG. You must see this.
Dude.
Can I just say that this might be one of the funniest things I have seen in a very, very, very long time? Especially because I imagine myself with the silence snake constantly. Like during those morning interruptions, when someone keeps talking without stopping, when I meet interrupt-y people, and also just when I want some kind of lecture to end. I'm all like:
SI-LEEEEENNCCCCCCCCCCE!!!!!
Which always brings a smile to my face. And a chuckle to my lips.
As for me in the mornings with all that small talk?
SI-LEEEEEENCCCCCCCCCCCCE!!!!!
Ha ha ha ha. . . .all of y'all.
Or in other words: Cut. It. Out.
#3 This is 40: "Will you stop eating cupcakes?!"
Have y'all seen that movie "This is 40?" It's old now. But we laughed so hard at some parts of it. Especially the part where the husband and wife are having an argument about one thing and she somehow loses it and starts hollering (on a totally different subject, mind you) about her husbands cupcake consumption.
BWAAH HA HA HA HAH!!!
That is SO Harry and me. We will be fussing about something completely different. Then I will say like out of the blue:
"WHY DID YOU EAT ISAIAH'S FUNIONS? DUDE! WHO EATS FUNIONS AT FORTY-TWO!? AND YOU ATE TWO POPTARTS! STOP EATING THE POPTARTS!"
Which is super funny because when that scene came on, we looked at one another and just laughed and laughed. Sometimes I can hear the cabinets opening and closing late at night and I know he's on the hunt to find something. Ha ha ha ha. Usually, there's nothing there unless I'm giving the boys a treat. But sometimes whatever it is is hidden. Then he finds whatever I've hidden and I find the wrapper in the trash the next morning.
"POPTARTS ARE GOOD!" he counters.
"BUT WHAT GROWN MAN WHO WANTS TO FIT HIS CLOTHES EATS POPTARTS? LIKE WHO DOES THAT?"
"A LOT OF PEOPLE WHO ARE GROWN WILL EAT A POPTART!"
"BUT A FUNION? FUNIONS? DUDE! FUNIONS?"
"HOW CAN YOU SAY NO TO SOMETHING WITH THE WORD 'FUN' IN IT? ESPECIALLY AT MIDNIGHT?"
And yeah. This mostly the monumentally unimportant minutia that we argue about. That and me being mad when I can't get Harry to help me find my reading glasses. Dude. We are so, so 40.
Ha.
#2 "Let yellow mellow and flush brown down."
So yeah. If you're from California, you may have heard all this water conservation business and how, as a water saving measure, people leave the urine in the toilet and flush the solid waste.
Uhhh, yeah.
So us, being, you know, good stewards of this earth and all, told our kids this a few years back. Particularly at night. Problem is, my boys have a tendency to let everything mellow. Which is exactly as gross as it sounds.
No. I take that back: It's grosser.
The poop surprises that I constantly seem to walk in on?
AAAAAAHHHHHHHHH!!!!!!
Cut. It. OUT.
#1 Wonder.
This is the book I'm reading to the boys right now. It's super awesome. I've read it already and admittedly cried. My boys are loving it.
Essentially it's about this kid who was born with some facial deformities and his experience going from being home schooled to entering middle school. Lots of cool things to talk about in terms of how we treat people. It's written in a kid's voice though so it doesn't come across like you're trying too hard to make a point.
Read it. Yourself. To your kids. Whatever. Mine dig it. I think yours will, too.
***
That's all I got for today.
Oh, that and this:
This song is like a broken record in my house. My kids WILL NOT stop singing it. They will not. Which means now it is absolutely STUCK in my head.
Now it's in your head, too. You're welcome.
Hey! I'm glad you came.
Ha.
***
Happy Wednesday.