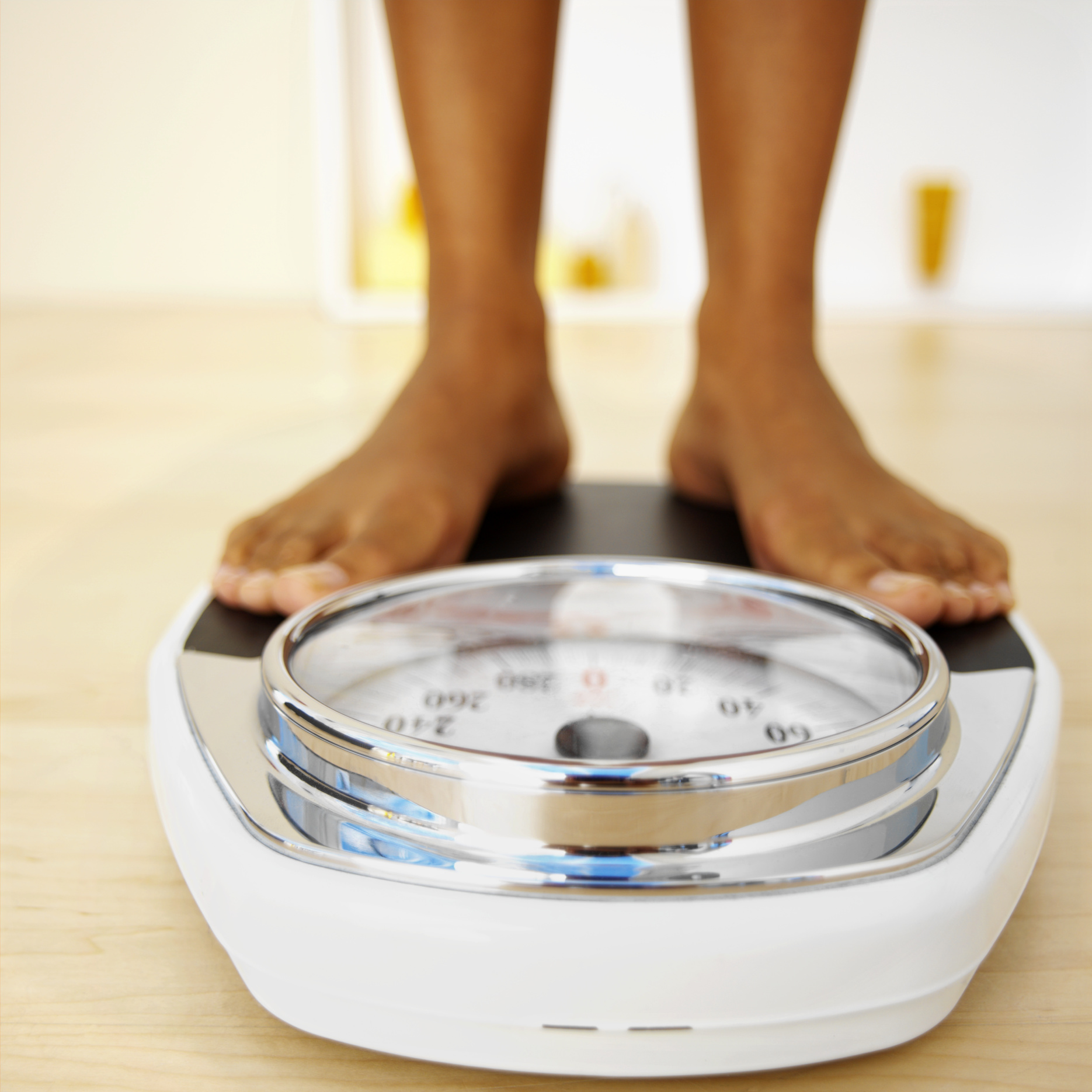 "Let me know it's real, son, if it's really real."
~ Method Man
Do you weigh yourself regularly? And if so, how often? The scale is a funny thing. It can make you jump for joy or slump into a corner depending upon the day.
Yeah, it can.
So check it. Team S.J.G.R. is all about the realness. We recognize, as a team, that knowledge is power and that lots of factors work together when it comes to health. A lot of factors.
And so. What I'm not going to do is launch into any of those things people say designed to make us wander back into hypothetical la-la land. Like what, you ask?
Ah hem. Let me tell you a few--with arguments to keep you in touch with the REALNESS.
"Muscle weighs a lot more than fat so don't worry about the scale not moving."
Well. True dat. But honestly? If you are watching what you eat and exercising, at some point, the daggone scale should move. And if it absolutely is not? Log exactly what you are eating for three days down to the very last B-L-T (bite-lick-taste.) That's the only way to see what the problem is.
Rule: If you are managing the fork and moving? No matter how much muscle weighs, at some point you should see some appreciable change on the scale. Yeah, I said it.
"I think my weight is hormonal because of. . . . "
Yawn. Unless you are being treated with high dose steroids for something, to that I say to you my favorite three words accompanied by twisted lips and furrowed brow:
CUT. IT. OUT.
Your thyroid is not the reason. Nor is your birth control. You going through "the change" is not it either. Now. Do these things slow down your metabolism? Sure. But can they explain thirty extra pounds? Nope. That's a fork-management issue. Hormones just give us more reason to be more vigilant and aggressive with fork management.
"I'm retaining water so that explains. . ."
CUT. IT. OUT.
Water weight is minimal unless you have heart failure or something like that. If you step on a scale and it's reading five pounds heavier? That ain't water, boo. Instead, it's proof that the Co-colas you've been drinking and the margaritas you've been allowing aren't water under the bridge, either.
CUT. IT. OUT.
"This scale is jacked up."
More than five pounds of overage? Something else might be jacked up, too.
CUT. IT. OUT.
My point? Simple. Yes, there can be a some fluctuations on your scale that aren't meaningful. But that pendulum shouldn't swing very far nor should it be the explanation for a person who is carefully watching their diet and exercising from EVER losing weight. Naah, man. I don't care how many hormonal issues that person has going on.
Yeah, I said it.
Now. Let me balance all of this out by saying that the scale is just ONE data point. So NO it isn't something that we should let guide EVERYTHING but at some point it just is what it is. At some point, it should move. Those "last ten" or "last however many" often make me think that there's still something kitche-related that hasn't been shut down or added to your "it's a no" list.
And, okay, okay. . . .if you are doing a REALLY aggressive weight training program then maybe you might see some slower scale movement. But not in the way that I often hear people suggesting as the explanation for no results. It's all back to what we said before:
We get fit in the gym. We lose weight in the KITCHEN. If the scale isn't budging? Peep that pantry. Frisk that fridge. And whatever is in there that shouldn't be?
CUT. IT. OUT.
Yup.
So me. This week? Dude. I stepped on my scale and was up. 2 pounds. And no, my tape measure didn't show any bad changes nor did my clothes. But I knew why those 2 pounds were there and it damn sure wasn't "water weight." It was that Little Caesar's cheesy bread that I ate over the weekend. And the bagel I ate that Isaiah didn't want. And my mother-in-law's AMAZING homemade lasagna that is as heavy as a brick when you lift it onto your plate. That, and the B-L-T's I took from Zack and Isaiah's waffle fries from Chik-fil-A.
Plus or minus a few slurps of their milkshakes.
Yes. I did that. ME. Not water weight. Not hormones. Not my vicious weight lifting routine.
Real talk, man.
The truth is this: I ate things I didn't need to be eating. I drank some of my calories. In other words, I TRIPPED! No. I don't always get it right and I, too, struggle with yummy food weaknesses and poor impulse control at times. But how can you do better if you are in denial?
Answer: YOU CAN'T.
Yep, I did that. Let me tell you what I didn't do--I didn't trick myself into thinking that I could make it all better just by going for a long run. No'm and No SUH! Because that isn't enough. And since we believe in mostly exercise as a means to be fit and heart healthy and fork management as the way we stay on top of our weight, those things must be disconnected.
At least for us to sustain it.
And so. Since I knew that I'd made a few bad choices, I stepped on the scale to get a shot in the arm of the realness. Sure did. When I saw that scale go up, an I knew I had SCALE DOWN.
And that starts with scaling down the excuses.
Yup.
Knowledge is power, man. If weighing yourself too much discourages you, fine, don't. But you need a tape measure or a pair of jeans or SOMETHIN'! (pronounced "sun-shin!") Something has to keep you honest. Something has to smack you out of la-la land and into reality. For me, that's a scale. And I like stepping onto it because it nips things in the bud before they become zipper issues. (Zipper issue: when you can't zip something up that you once could.)
Mmm hmm.
Look, y'all. This food part is going to be the hardest part. See, the exercise part? Once you start you get kind of hyped so it's cool. But the fork management? That parts a booger-bear. Yet to get your spare tire down and to rid yourself of that visceral fat suffocating your vital organs, it's what has to be done. Otherwise you'll be one of those people who runs 26.2 miles and bikes even more but is still struggling with extra pounds. Yep. On Team S.J.G.R. we know the truth. And the truth is that you CANNOT outrun, outbike or outswim a big DONK without simultaneous fork management. YOU CANNOT.
Doesn't that suck?
I knoooooow it does. But it's true. I'm sorry. It is.
Sigh.
Yes. Once again, S.J.G.R., people.
But we got this. We do. So bring the pain. We ain't scurred a no scale.
***
Now playing. . . ."Bring the Pain." (Y'all don't know nothin' 'bout M-E-T-H-O-D MAN!)