"I don't think you're ready for this jelly."
~ Destiny's Child in Bootylicious
By now I think everyone knows how much I love going to the hair salon. Partly because I love getting my hair cut but just as much because I looooove the banter that is guar-own-teed to be overheard each and every time I'm there.
Today was no different, y'all!
So clearly. . .I mean CLEARLY after the Super Bowl which--YES!--also gave us some Beyonce talk-points AGAIN. . . CLEARLY it would only be right to launch straight into a proper little top ten before I forget all the good things I heard. Or said. Or both.
And now. . .without further ado. . .I bring you:
THE TOP TEN THINGS I HEARD, OVERHEARD AND/OR DISCUSSED RELATED TO SUPER BOWL XLVII WHILE IN THE HAIR SALON T
HIS WEEK
Like to hear it? Here it go!
#10 -- Yo' mama. Yo' stylist.
Me: "What did y'all think about Beyonce's Halftime Show?"
Stylist: "She killed it."
Client: "Yeah, she
was
working it. But it look like maybe she letting her mama sew her outfits again."
Me: "What?"
Client: "What the hell was up with them catwoman pull-away outfits? And why she always got to have on a leotard? She ain't Tina Turner!"
Stylist: "I didn't think the outfits were so bad."
Me: "Definitely not THIS bad." Pulled up this image below on Google images.
Client: (winces) "Damn. Okay, nothing could be that bad."
Stylist: "Beyonce's mama should be ashamed of herself for that."
Client: "Yeah. That looks a hot ass leprechaun mess."
*laughter*
#9 -- High Profile
"You know you's a bad beeyotch when you got the stage built with your profile in it! And you a super bad b@%& if you got the crowd inside of your face."
"Whaaaat?"
"The crowd was in BEYONCE'S FACE. Like literally."
"I'm confused."
"Never mind. Just know that she's a bad b@%ch!"
#8 -- Songs in the Keys of Good Times
Client: "I liked Alicia Keys' performance."
Stylist: "I was too busy being glad that she finally took them old school Thelma Evans braids out of her hair."
Me: "She's had those things out forever!"
Stylist: "Yeah, but I'm still traumatized by them."
*laughter*
Client: (laughing) "Why they got to be Thelma Evans braids? Thelma had a 'fro!"
Me: "Nuh uh. Not when she was about to marry that African dude."
Stylist: "Exactly!! That's how Alicia Keys' braids used to look! Yes!"
*laughter*
Client: "Hold up. Remind me why didn't Thelma marry that dude?"
Three people in unison from the dryer, the chair, and the shampoo bowl: "Oh, 'cause he wanted to take more wives after her."
Client: "Oh yeah. That's right."
(Okay. Maybe it wasn't in unison--but no less than three people had a fast answer to this Good Times trivia.)
#7 --- Ball gowns at Ball games
"Speaking of Alicia Keys, it's all Beyonce's fault."
"What's Beyonce's fault?"
"That she had to wear that frickin' Jessica Rabbit ball gown."
"Huh?"
"Ever since she came in a formal to the inauguration, everybody feel like they got to have on a ball gown, too."
"Dayum! Can a sista pu-lease just show up in a head band and a warm up suit and lip sync? Since when do we need to grand piano and a ball gown?"
"WE WANT WHITNEY!
WE WANT WHITNEY
!
WE WANT WHITNEY!
"
#6 -- The Doors of the Church are Now Open.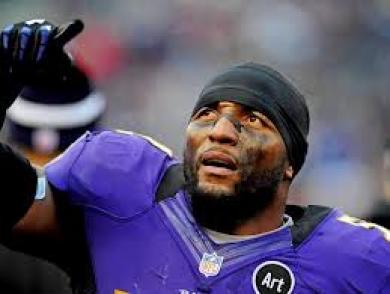 Stylist: "Who was y'all rooting for?"
Me: "I find Ray Lewis rather entertaining so I was kind of rooting for him and the Ravens."
Client: "But he sure did seem extra . . . Jesus-y, don'tcha think?"
Me: "Extra
Jesus-y?"
Client: (shrugs and turns page in Essence magazine) "I'm just sayin'."
#5 -- The Ray Lewis Dance
"Speaking of Ray Lewis. . .does anyone know how to do the Ray Lewis "squirrel" dance?"
"I do, girl!"
A forty-something year old woman gets up from under the dryer, kicks off her high heels, and then demonstrates it --
exactly
as you see here.
*laughter*
"Well, damn. I didn't see that coming."
*laughter*
#4 -- Oh, baby!
Client: "Well, girl. Now we know for SURE that Beyonce really was pregnant with that baby!"
Me: "Huh?"
Client: "Yeeeeaaaaaah, chile. Once you drop a baby, thangs just don't fully snap back the same. Bey was kinda thick."
Stylist (pausing with curling iron in hand): "Yeah, now that I think of it, she was kinda 'bootylicious.'"
#3 -- All of the Lights
"Getting your lights turned off in the middle of the Super Bowl might be the most trifling thing I have ever seen in my whole life! I was like, 'Seriously, New Orleans?
Seriously?'
"
"I think it was a technical difficulty."
"Come on, baby. I'm from the 'hood and I know what it feels like to get a utility cut off. And trust me, Pookie 'n'em is who rigged something to get 'em back on." *inserts eye roll* "That's why it took thirty minutes to fix."
*laughter*
#2 -- Destiny's Children.
Me: "What y'all think about Destiny's Child reuniting on the stage? That was kinda cool, I thought."
Stylist: "Yeah. That was nice of Beyonce."
*laughter*
Client from under shampoo bowl--super loud voice: "YEAH! AND EVEN THOUGH MICHELLE LOOKED LIKE SHE WAS ON A HUNGER STRIKE, HER WEAVE WAS HOT-TO-DEATH!"
Everyone nodding their heads and agreeing--at least on the weave, part.
Stylist: "Yeah. Michelle's weave won for 'most natural'."
Me: "Wait. I didn't even know there was a weave contest going on that night!"
Stylist: "Oh, boo, there's
always
a weave contest going on. And this time Michelle won."
*laughter*
#1 One more for the road.
Client dusts hair off of her and is applying lipstick in the mirror preparing to leave.
"Girl, PLEASE -- before you leave -- you've just GOT to do the Ray Lewis dance for us just one more time for us!"
Which she he puts her purse down, takes off her coat and then promptly does.
Again.
This time even better than the first. High heels, fresh hair-do and all.
*round of applause*
Man. I
love
that place.
***
Happy Thursday.
And now playing on my mental iPod and now, unfortunately, yours as well. DC singing "Bootylicious!" Yaaaaassss!!!!!