I gave the door the obligatory tap before entering.
Knock, knock, knock.
I pushed the door open and found this regal Grady elder sitting in a chair. Her elbow was perched upon the desk and her cheek was resting in her hand. Her eyes were closed and her bosom rose and fell rhythmically. She looked so peaceful. I hated to even bother her.
"Hey there. . . . " I spoke quietly.
Her eyes opened slowly and her head turned in my direction. A smile unfolded across her face like a dinner napkin. "Heeey, sugar."
Sugar. Yes.
She was
beautiful.
Her coffee-colored skin was striking against the closely cropped mane of white curls that framed her face. You could tell that someone had lovingly placed rows of hair rollers into her fine hair as it remained separated by perfect geometric parts -- each curl in its own rectangle. That made me smile as I imagined her in a beauty shop similar to my own and myself in the same some forty years from now.
"I'm Dr. Manning and I'm the senior doctor working with your doctor today. I hated to wake you up looking so peaceful like that."
She softened her eyes and rested them on my own. Something about her expression was so inviting and . . . .approving even. I could tell that she was surveying my face, my presence and taking it all in."Did you say you're a doctor? The
senior
doctor here?"
"Yes, ma'am," I responded quickly, deferentially. I pulled my shoulders back and stood a little taller. I glanced over at the intern standing directly behind me. "I work with
your
doctor. We always put our heads together since we think two brains is better than one."
But she just sat there. Still smiling that layered and complex smile directly at me. After a few moments of silence, she lifted her chin and nodded her head.
I perched onto the edge of the chair across from her as my intern leaned against the sink. We reviewed the plans for adjusting her blood pressure pills and congratulated her on doing such a great job with managing her blood sugars. Together, my intern and I examined her knee--which had been giving her some trouble--and I listened to her heart and lungs, too. Beyond that, I just reinforced the excellent plan that her resident physician had already put together.
"It was an honor to meet you, Mrs. Farmer." I shook her hand and paused. I wanted her to know that I meant that.
Her face returned to that same look. Distant, thoughtful, layered with complexity. She jutted out her bottom lip and nodded at me. "Just as it was an honor to meet you, Dr. Manning," she replied.
Then we both just sat there with our hands intertwined, as if to seal the moment. Just then, I noticed her eyes glistening with tears.
"These is some
proud times
we in, Dr. Manning," she finally said. "Some
proud
times." She shook my hands when she said that but kept holding them tightly.
My face started warming up and my eyes immediately began to prickle. I didn't dare let go, though.
"Do you remember when the hospital was still segregated?" I asked.
"Dr. Manning? I remember that and a whole lot more."
I nodded in response and my voice softened in quiet reflection."Yes, ma'am."
It was silent for another moment. But for some reason, nothing about it was awkward.
"The
senior
doctor here, you say?"
"Yes, ma'am."
"
Mmmm.
I feel
so proud
when I hear you say that. The
senior
doctor here." She shook her head. "Look like I just want to shout when I think about that."
Saying that made something stir inside of her. She tapped her foot and clamped down on my hands and decided not to fight the urge.
"Hallelujah! Thank ya, sir!"
Her foot kept tapping and her face was now pointed toward the heavens. "My, my, my! Thank ya, Father!
Aaaaah.
. . yes. . . .
hallelujah!
Thank ya, sir!!"
I didn't know what to say. So I just squeezed her hands with both of mine to let her know I was getting it and feeling it, too. Touching and agreeing and appreciating it.
And her.
A few moments later, she returned her hands back to her lap and smiled at me once more. I finally thought of something to say. "Thank you for encouraging me, Mrs. Farmer."
"No, sugar. Thank
you
for encouraging
me."
I slipped out of her room and stood frozen on the other side of the door. I let the emotion wane and eventually headed back down the hall. Head up, shoulders back. . . . and wanting nothing more than to live up to these proud times.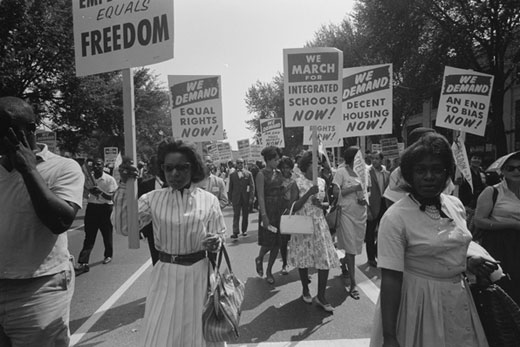 Yeah.
***
Happy Saturday.
This
is Grady.
Now playing on my mental iPod. . . ."The Sweetest Days We'll Know" as sung by the lovely Vanessa Williams. The perfect sound
track to this moment.